Ladies Day & The Derby
We are so lucky to have our offices in Tattenham Corner in Epsom Downs. It really is a beautiful part of the world.
Today (Friday) is Ladies Day, Our favourite day of the year. There is nothing nicer than watching all the ladies tottering past the office in their high heels and fineries and even nicer seeing how well the lads scrub up!!!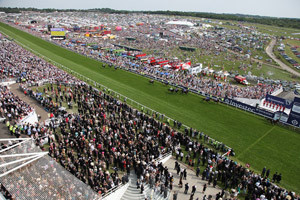 Epsom race course boasts some of the best flat races in the world. The Investec Oaks is the feature race and ladies also compete to win Best Dressed Lady making it a wonderful day out.
Please Lord, keep the rain away today!
Lets hope it stays dry today. check out our twitter page for photos!